"Can't stop, won't stop" might just be the tagline for the current bull market. Despite numerous potential show-stoppers—from rising interest rates to Brexit and a surprise election victory for President Trump—stocks have continued to perform positively overall.
March 9 marked the eighth anniversary of the second-longest bull market ever—meaning stock prices rose more than 20 percent in 2009 and have stayed on a mostly upward course since. In that time, the Standard & Poor's 500-stock index has gained nearly 250 percent and the Dow Jones industrial average, an index of 30 major stocks, reached a record 20,000 on January 25 and has continued to climb.
So, uh, when's this party gonna end?
The market's slipped in the past month, thanks in part to uncertainty over whether President Trump's administration can make good on his campaign promises, given what happened with health care reform (it didn't). And the country's central bank has expressed some concerns, saying some members view stock prices "as quite high relative to standard measures." Translation: This bull may tire out soon.
But others think stock prices will keep climbing, just more slowly. "We most likely have seen the major growth, but there'll still be growth going forward…just not at the same heady pace," says Certified Financial Planner Stacy Francis of Francis Financial in N.Y.
Either way, expect more volatility. "People are nervous, and when you have that anxiety…small or large events in the world can have a big impact for a short period of time on the market," says Francis.
How should I prep my portfolio?
Ignore the small swings, and stick with your strategy. That doesn't necessarily mean you should do nothing, though. Even if your long-term plans remain unchanged—and you don't need cash from investments for at least a few years—you still may want to rebalance, as major stock growth can send your portfolio's asset allocation out of whack.
For example, you may want a mix that's 80 percent stocks and 20 percent bonds. But if your stocks make strong gains, they'll account for more of your portfolio. So you may want to sell some stocks and buy more bonds to get back to an 80:20 ratio.
Will we have another bear market?
Since 1926, there have been at least eight bear markets, which are generally defined as a 20 percent drop in stock prices (using a major index like the S&P 500) from the peak that's sustained for more than two months. So it's likely to happen—at some point. The good news is that they typically last a little over a year and stocks have recovered from each one, historically, and gone on to make significant gains since.

Invest Spare Change with Every Purchase Invest Spare Change with Every Purchase Download Acorns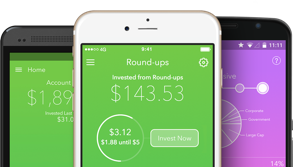 April 12, 2017
f 12, 2017