Welcome to Day 20 of our 30-Day Easy Money Makeover! Every day in April, we're bringing you strategies to help you improve, and feel more confident about, your money situation. Follow along and see the rest of the calendar here.
Picking the right side hustle can be a great way to earn extra cash doing something you enjoy.
Nearly 4 in 10 Americans have a side gig, according to a 2018 Bankrate survey. That hustle earns them an average $686 more per month—or around $8,000 a year.
How can you land on the right project? Think about what you want to get out of it, says Nicaila Matthews Okome, host of the podcast "Side Hustle Pro." A side hustle represents different things to different people: It's extra income, but it can also be a way to tap into a skill you don't get to use in your 9-to-5 role, or explore a business idea.
"Side hustling doesn't mean that people hate their jobs and want to be full-time entrepreneurs—they just want to try something," she says.
[ad 1]
Once you come up with an idea for a side gig, Okome suggests setting aside an hour a day to develop it. At least, that's what worked for her when she was starting to pursue her side hustle of podcasting. By focusing on one task within her hour, she sent enough emails to land her first $1,000 sponsorship contract. That jumped to $50,000 in her first two years.
Check out our resources to find the right side hustle that fits your time and talents:
Even if your schedule is packed, you can still earn at least $5 an hour with these low-effort opportunities.
Whether your creative talents lean toward art, music, or writing, there are side hustles that can help you profit.
You don't have to be a creative to earn extra cash. Dog walkers, virtual assistants, and other gigs on this list can make bank, too.
If you're looking for a side gig that could let you pick up work quickly, these six seasonal opportunities have potential.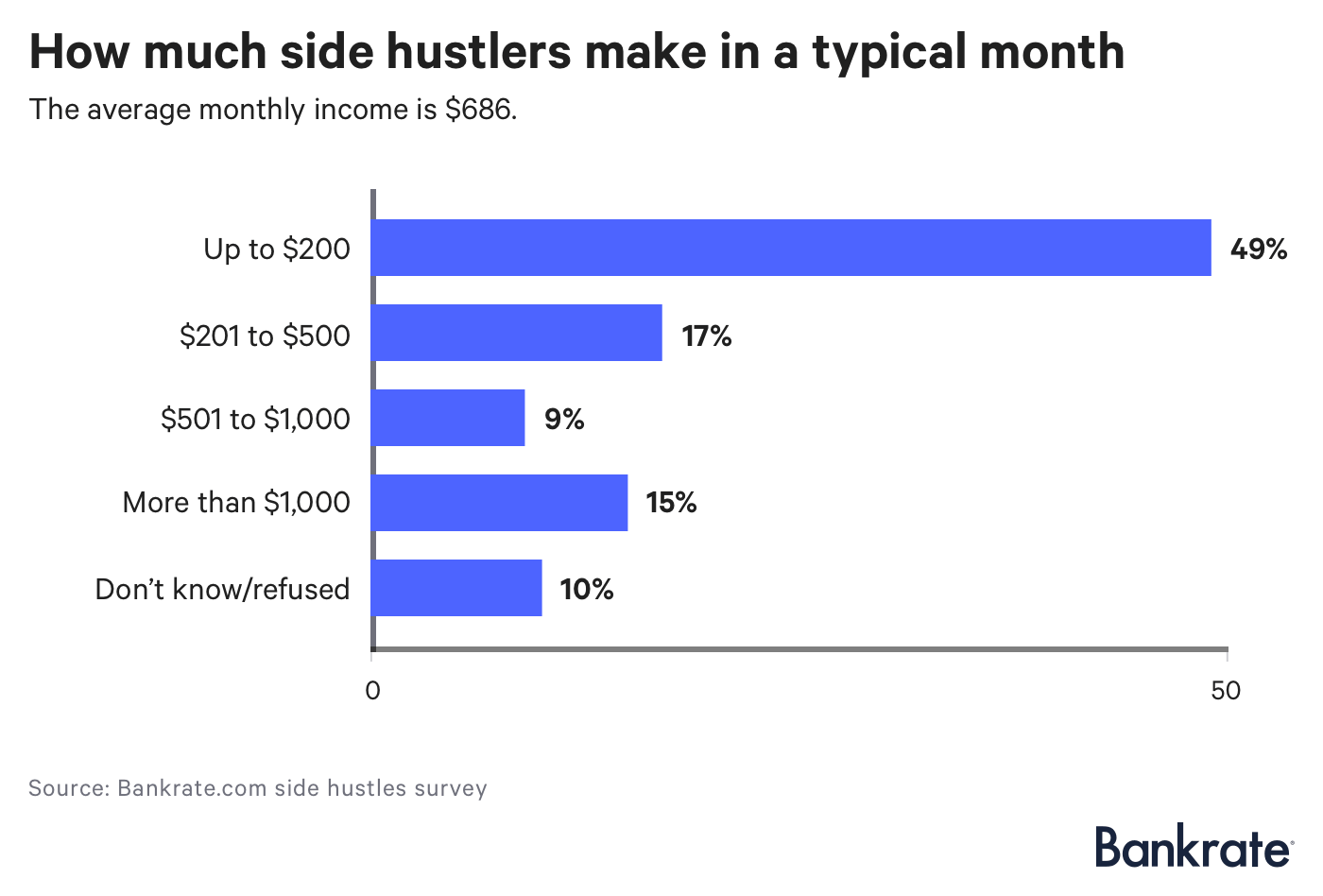 Check out Kevin O'Leary of 'Shark Tank' Says This Investment Outperformed His Stock Portfolio
Get the Grow Newsletter
The best money advice you never got, delivered to your inbox biweekly.
The best money advice you never got, delivered to your inbox biweekly.
April 20, 2019
f 20, 2019