In order to be at the top of their game, pro athletes condition their bodies until they operate like machines. As a result, their remarkable physical power often overshadows the invisible, mental element of success.
But as NFL Hall of Famer Nick Lowery discovered, sharpening your brain power is just as important as toning your muscles. Not only did he harness his mental capacity to weather intense game-time stress, but he also persevered in the face of repeated rejection. Ultimately, he transformed from a pretty good player into the most accurate kicker in NFL history. Still, even with a much-longer-than-average NFL career, Lowery says the post-football transition was tough financially and emotionally.
We talked to Lowery about the strategies he used to become and remain a top NFL athlete for nearly two decades, what he's done since retiring—and the financial lessons he's learned along the way.
Did you always have a passion for football?
I grew up playing soccer in London. We moved to the U.S. when I was in eighth grade, and I joined the football team. It felt as natural as riding a bike.
My high school coach introduced me to the fundamentals of sports psychology, and the idea that success on the field is equal amounts physical and mental action. He trained me to put myself in a focused, relaxed state. That branded my fascination with the unique position of kicking in the NFL. I'm biased, but there's no position in sports where you have more pressure per square play.
How did you learn to deal with such enormous pressure?
You get used to it by doing it. The other part is persistence. Whether it's learning to fly a jet plane, learning to be a brain surgeon, learning anything, it's about putting yourself out there so many times that the initial sense of being an imposter… gradually dissipates into a certain level of ownership and master of the art. It can only happen by doing it.
The best learners are those that are at peace with the notion that to be great requires them to make not less but more mistakes than anyone else.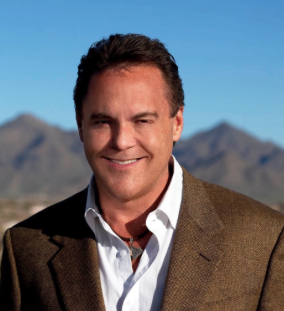 Early on, you were cut 11 times by eight different teams. Did you ever think about throwing in the towel?
At the end of my second year, I had pretty much given up and had a great job [in the off season] as a legislative aide. But I figured I owed it to myself to give the NFL one last go. I got an offer from the Kansas City Chiefs a week or two after tryouts. I went on to play for 17 more years and got the all-time record for accuracy for most 50-yard field goals and best percentage for extra points. None of that would have happened if I had given up.
How was the transition to post-football life after 18 years?
It's a difficult transition and also an emotional one. The statistics show about 80 percent of athletes have financial issues within 2 to 5 years after leaving the NFL…so those are difficult transitions. And suddenly you're not part of the constant limelight and you have to learn how to shift your focus to some things that feed your spirit a lot more and the players that do that early on are the ones who do better.
September 27, 2016
f 27, 2016