Trying to think up some New Year's resolutions you can actually hit in 2017? These real stories of financial triumph may get the inspirational juices flowing. From knocking out debt to saving enough to travel the world, these four have one thing in common: Each achieved a major money goal this year.
[subscribe]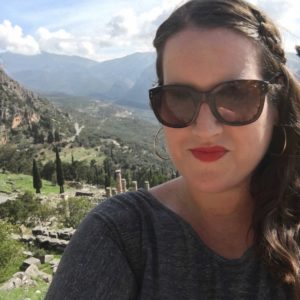 "I quit my job to travel the world."
Stephanie Craig, 32, social media consultant, currently in Vienna, Austria
"For as long as I can remember, I've wanted to see the world—my childhood dream was to become a National Geographic photographer. As an adult, however, I settled into a rewarding sales career that kept me trapped in an office all day.
But everything changed in the spring of 2015. Finalizing my divorce lit a fire under me to really start living and to financially prioritize my passion for travel.
I kept my job as a sales rep for a Philadelphia software company, where I earned a comfortable, but highly variable commission-based income, and focused on curbing expenses like eating out and drinking with friends. I even downgraded my car, opting for an old model I bought in cash. Then I got serious about my credit, paying off $7,000 of debt and bumping up my FICO score from 585 to over 700. I also saved up $18,000 in my travel fund that I was hoping would last me about a year.
Then six months ago—14 months after I started preparing—I quit my job and left for a cross-country road trip, before hopping from Cyprus to Greece to Bulgaria and beyond. I'm currently in Vienna with plans to explore Jordan and Southeast Asia in the coming year.
The best part is that I've landed a great job as a location-independent social media consultant—adding some serious breathing room to my budget—which means I'm not blowing through my travel fund, which sits at about $12,000, all that quickly. My new job affords me more comfortable travel accommodations and helps me kick into my savings account and retirement fund.
I'm loving this nomadic lifestyle so much that I can't imagine settling back into a traditional 9-to-5. Turning this dream into a reality was easily my biggest, and most rewarding, financial accomplishment of 2016."
December 9, 2016
f 9, 2016