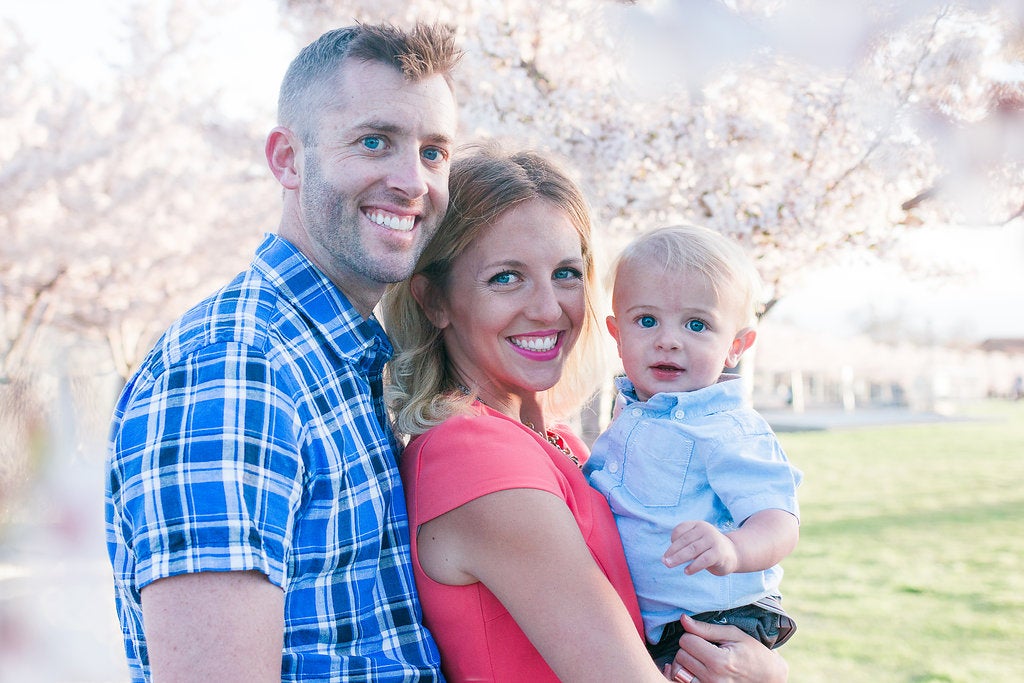 "We cut our student loan balance by over $40,000."
Amber, 28, public service lawyer and money blogger, and Danny Masters, 31, dentist in Tulsa, Okla.
"When my husband, Danny, and I earned our bachelor's degrees in 2010, we weren't very deep in the hole at all. He owed nothing, and I owed just $3,500.
But it wasn't that way for long. I was preparing for law school, and Danny was on his way to dental school. By the time we both graduated—I in 2015 and Danny this June—our combined student loan balance surpassed $600,000.
A few factors contributed to this price tag, the biggest being that Danny had to get a Master's before dental school, which added $60,000 to the bill. From there, he went to a private dental school that cost around $84,000 per year. Meanwhile, my law school cost us about $45,000. Tack on interest—which starting accruing as soon as we took out the loans, and hovers around 7 percent—and you can see how our debt quickly ballooned.
Seeing all those numbers in black and white is still shocking, which is exactly why we began paying it off as soon as possible. The fact that we added a baby to the mix—our now-18-month-old son—only intensified that pressure. My pre-tax salary as a public service lawyer brings in about $50,000 a year, while Danny's income since June is consistent with a $150,000 salary. We're earning a good amount, but have a long way to go till we're debt-free.
We started by reeling in our entertainment costs, lowering our energy bill and selling things online. One month, we netted $3,000 just by selling knickknacks, like old dental school equipment, a TV stand and camera on sites like Craigslist and eBay. Plus, we're big couponers, stick to a budget and regularly check in on our progress. After we're more secure in our careers, we also plan to refinance our loans to bring down the interest rates.
Since June, we've been able to pay off $40,000! The momentum is going strong, and we're hoping to knock out the total balance by June 2021."
December 9, 2016
f 9, 2016