On most forms of transportation, like buses or ferries, we generally pay about the same amount for our tickets as anyone else sitting near us. But air travel is in a category all its own—with literally dozens of fare classes, prices that fluctuate daily and opportunities to fly for free (minus taxes) using miles or other credit card rewards.
That means it's entirely possible that your seatmate scored a deal you didn't even know was on the table. Here's how he might have done it—and how you can follow suit before booking your next flight.
1. He found a sale.
Like department stores, airlines have sales all the time, when you can potentially snag tickets for half off. Find them by signing up for airlines' promotional emails or following travel bloggers who often announce deals.
Here's the catch: It's hard to predict when the next sale will be. And since fares can rise dramatically as your flight date approaches, holding out too long can backfire. If you haven't found a sale within eight to 10 weeks of your travel plans, go ahead and buy your ticket.
2. He purchased a no-frills, basic economy fare.
The latest trend in the airline industry is to offer low fares with all amenities striped away. On United, for example, you're not allowed to use the overhead bins, change the ticket after purchase or pick a seat. Don't mind the middle? This option could help you save about 10 percent.
3. He used a voucher.
Airlines may give out vouchers—for anywhere from $50 to several hundred—to customers who have experienced service failures, like a mechanical delay or unexpected stopover, and taken the time to submit an online complaint. You can also score one by volunteering to give up your seat and take a later flight if your plane is oversold.
If you're flexible, booking a flight during prime holiday flying times almost guarantees an opportunity to snag one. Regardless of when you fly, though, you can call ahead or check on SeatGuru to see how full a flight is and come armed with a Plan B (e.g. later flights with seats that you can take instead). Other tips: Avoid checking a bag if you can, and always ask for a cash—not a flight—voucher. It doesn't hurt to ask nicely for a lounge pass, and meal or hotel voucher, too, depending on how long you have to wait.
4. He had a companion pass.
A lesser-known way to save on airfare is through companion passes, which are most easily procured through airline credit cards. For example, Delta and Alaska Airlines both offer one-time passes to some cardholders. Southwest, on the other hand, offers unlimited passes after you rack up 110,000 qualifying points, including those earned with the Rapid Rewards Visa, in a calendar year.
5. He bought from a consolidator.
There are special types of travel agents called consolidators, like International Travel Systems and Cook Travel, which can offer highly discounted international airfare. They come with plenty of restrictions, though, like expensive change fees or disallowing the passenger to earn frequent flyer miles. So if you find a good deal from a consolidator, don't forget to ask about these policies before buying.

Invest Spare Change with Every Purchase Invest Spare Change with Every Purchase Download Acorns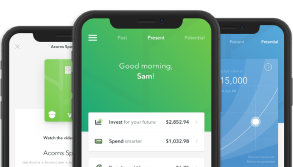 April 12, 2017
f 12, 2017