The best time to save for the future is right now.
More than 1 in 5 working Americans are not saving any money for financial goals, according to a new survey from Bankrate.com. Why? Many of those nonsavers (38 percent) cite expenses. But the second-most-common reason, at 16 percent, was "haven't gotten around to it."
"It's a sad commentary on the state of savings for many Americans—they don't have enough and they haven't prioritized getting to where they need to be," says Greg McBride, Bankrate's chief financial analyst.
Bankrate surveyed 1,003 people between February 26 and March 3, 2019. More than half of those surveyed were employed.
[ad 1]
Everyone procrastinates, but putting off financial decisions and tasks—like saving money—can have real costs. Take this classic example from the Federal Reserve Bank of St. Louis. The saver who starts earlier ends up with a bigger savings balance at age 65, even though her later-starting friend puts aside three times as much money.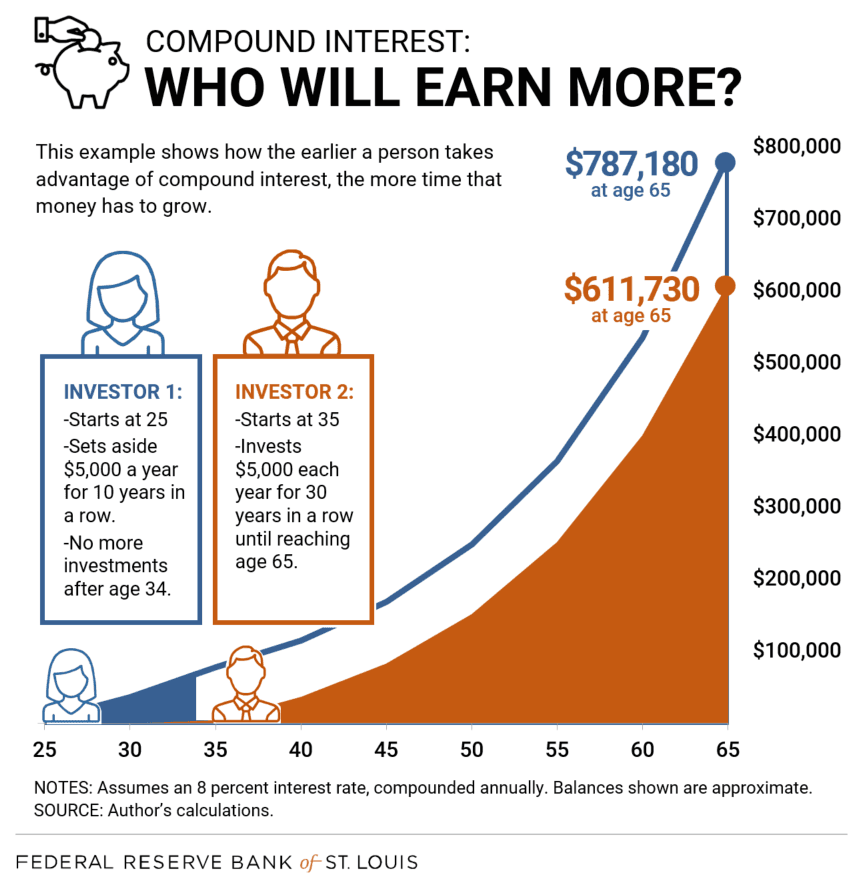 Procrastination happens when what you have to do and what you want to do don't align, says Petr Ludwig, coauthor of "The End of Procrastination."
People age 20 to 30 spend 40 hours a week procrastinating, Ludwig says. Regardless of age, living paycheck to paycheck means making hard choices when deciding what to spend that money on.
"We procrastinate on tough decisions—and the more important the decision is, the greater the chance we procrastinate it," Ludwig says.
Credit card and student debt, bills, and daily expenses can cause financial decision paralysis. "We are overwhelmed with so many priorities that in the end we are unable to make a choice at all," he says.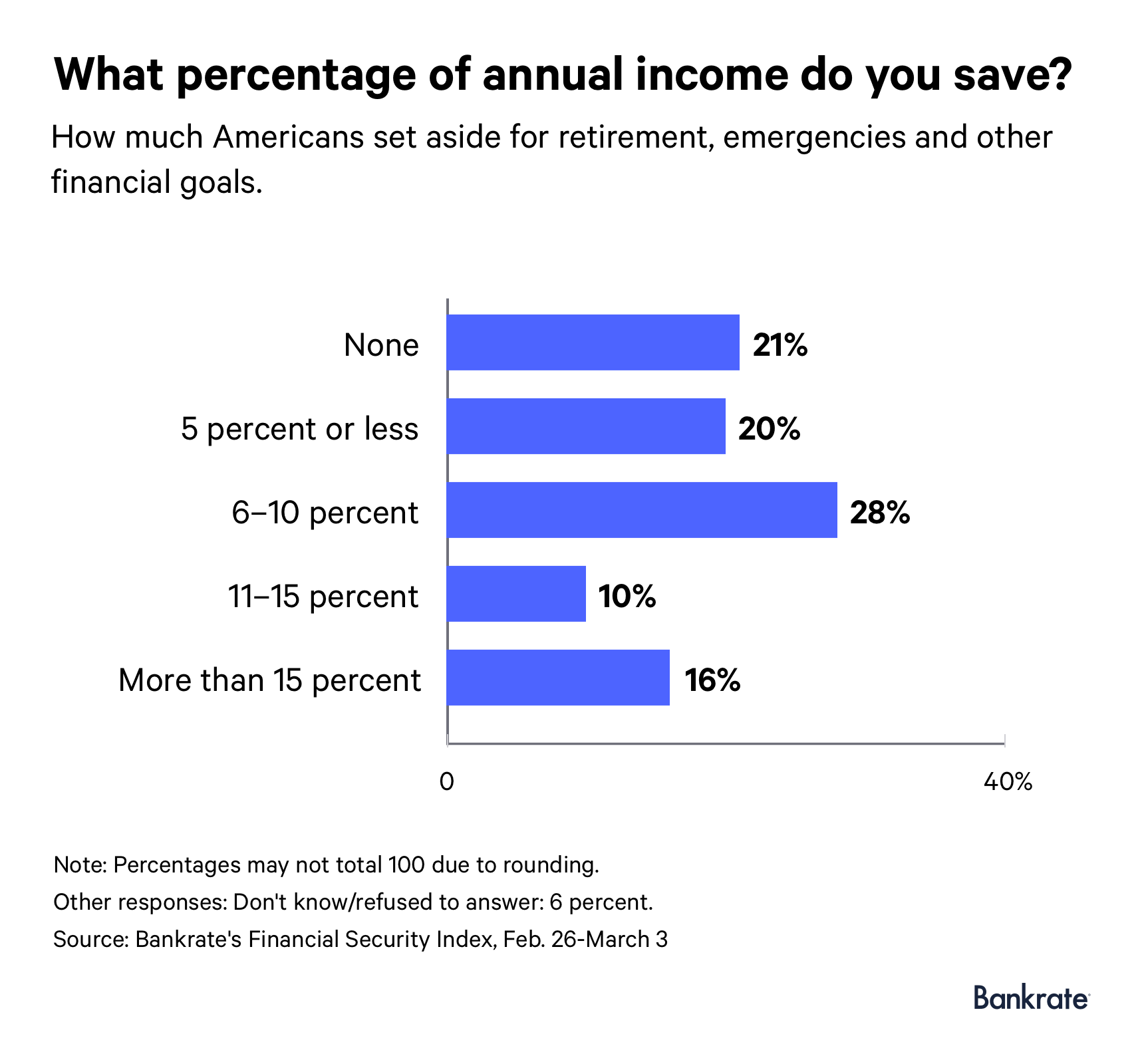 Here's how to overcome that paralysis and get moving toward your financial goals:
1) Start with small goals
Setting small financial goals is the best way to combat challenges, says Ludwig. You can work up to having that emergency fund of three (or more) months' worth of living expenses. But even an initial goal of $400 is a good start. (According to the Federal Reserve, 4 in 10 Americans couldn't scrape together that much for an unplanned expense.)
2) Automate your contributions
Saving money requires a conscious decision not to spend today so you can spend more later, says McBride. Train your brain to put that money aside. McBride suggests working your way up to put aside 15 percent of each paycheck for goals including emergencies and retirement.
"To somebody that's not currently saving at all, that sounds like climbing Mount Everest—but once you automate [savings] it it becomes a lot easier," he says. "Set up a direct deposit from your paycheck into a dedicated savings account—that way the savings happen before you roll out of bed on payday morning."
3) Remind yourself why you're saving
Tricks like making a vision board or tracking your progress on a chart can help motivate you to keep moving on your goals. It may feel silly, but if it works, who cares?
"Your financial security is too important to put off to another day," McBride says. "Having some money put away is a buffer between you and high-interest-rate debt—and nothing helps you sleep better at night then knowing you have some money saved up for the unexpected."
More from Grow:
Email Us
We'd like to hear the financial goals you're fired up about and the milestones you're hoping to achieve. Let us know your best strategies and successes. If you need us to tackle a specific topic, just ask! We're in this together, so let's get this conversation started. Send an email to getgrowing@cnbc.com.
Disclosure: NBCUniversal and Comcast Ventures are investors in Acorns.
March 14, 2019
f 14, 2019