Small changes add up to big impact. That's why we're inviting you to join us in a 30-day easy money makeover.
We've set out a small to-do for every day in April. Each will help you quickly start saving money, understand more about where you are, and figure out where to go from here.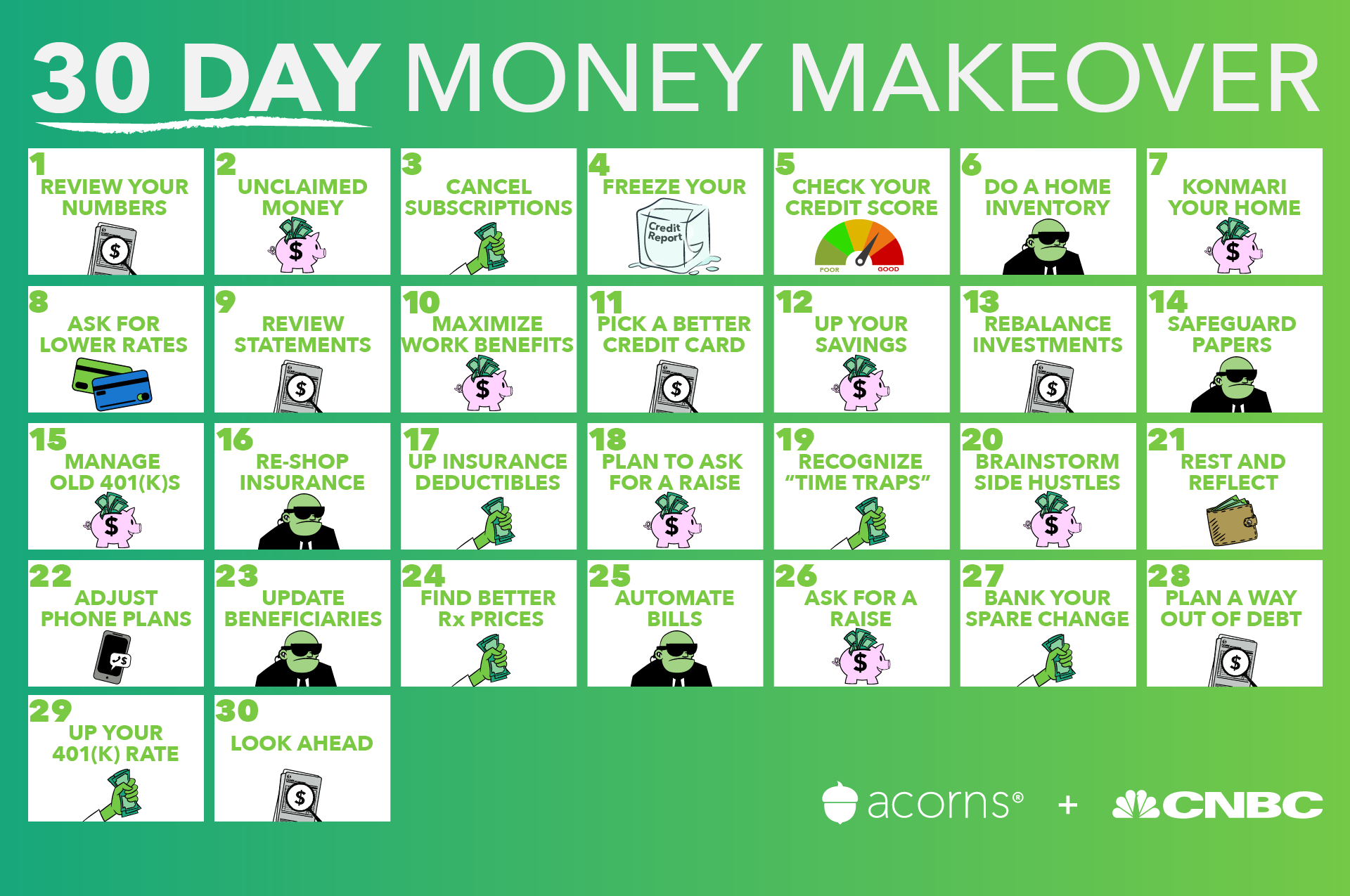 The tasks fall into four categories:
Get to Know Your Money. We'll help you dig into key details you should understand about your money situation.
Keep More of Your Money. Budgeting comes down to two elements: Spend less and earn more. We'll offer smart to-dos that'll help you free up cash on your current expenses and find painless places to cut back.
Get More Money. Generate more cash by boosting your income, investing and putting your savings to work.
Protect Your Money. Life can be unexpected. Make sure to safeguard what you've got.
[ad 1]
Some tasks—like preparing to ask for, and then asking for a raise—build on each other. Most of these, though, are one-offs and can be done on your schedule. Follow along and don't stress if you can't fit in those bill-negotiation calls during your lunch break on the appointed day, or need to wait to swing a trip to the bank until later in the month. Whatever you can do will set you up for success.
You might wonder: What good is a few minutes of effort? The answer is, a lot. Even what feels like a small move can have a noticeable impact on your money and your confidence.
A 2018 CreditCards.com survey points to the power of spending just a few minutes on the phone to ask your credit card issuer for a better deal. Of those who asked, 70 percent successfully got a card's annual fee waived or lowered. Those fees can range from $25 to upwards of $400, depending on the card. That would be a nice payoff.
Come back to Grow throughout the month for our best tips and tricks to executing each day's task. We'll be right there with you throughout, sharing our stories. You won't believe how many of us snared extra cash on Day 2.
Here's what you can expect:
Day 1: Review Your Numbers
Where you are financially, right now? Here's how to find out. We'll walk you through key numbers and calculations to see where you're on track, and what areas might benefit most from a few changes.
Read more: 3 Important Numbers That Help You Monitor Your Financial Health
Day 2: Search for Unclaimed Money
States collectively hold more than $40 billion in cash and property from assets like inactive bank accounts and forgotten utility deposits. And the IRS is sitting on $1.4 billion in unclaimed tax refunds. Today we'll run through resources to check if you have free money waiting for you—and how to claim it if you do.
Read more: How to Look For Your Share of More Than $40 Billion in Unclaimed Money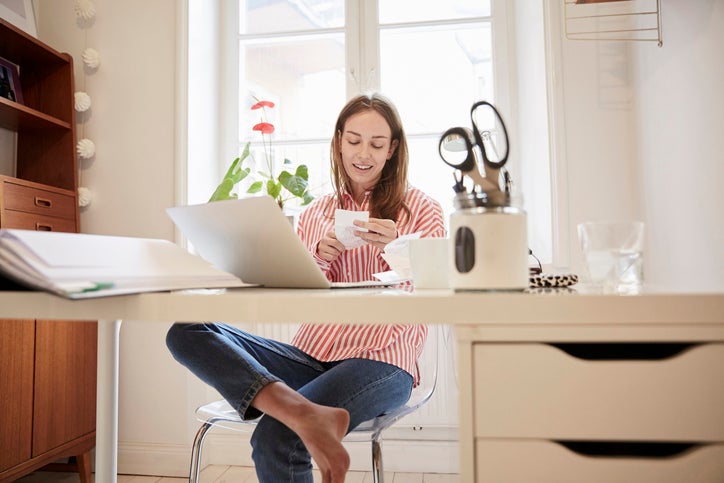 Day 3: Cancel Unused Subscriptions
More than 8 in 10 consumers underestimate how much they spend each month on subscription services, ranging from on-demand video to diet apps to meal kit boxes, according to a 2018 survey from Waterstone Management Group. Worse, roughly half of those folks misjudged their monthly spending by more than $100. Spotting and canceling a subscription or two you don't use can be easy money.
Read more: Unsubscribe: How One Click Can Save You $500 This Year
Day 4: Review and Freeze Credit Reports
You're entitled to at least one free report each year from each of the three major credit reporting companies—Equifax, Experian, and TransUnion. It's important to do that review, and we're going to show you what potential issues to look for. While you're logged in, we'll walk you through the why and how to freeze your report to limit identity theft damage.
Read more: Here's Exactly What to Look For When You Check Your Credit Report
Day 5: Check Your Credit Score
Those credit reports from Day 4 are the basis for your credit score. You'll find that three-digit number comes up a lot: Lenders use it to assess if and how much you can borrow, and at what interest rates. The problem? You don't have just one score. Today we'll go over how to interpret those numbers and improve them.
Read more: Don't Let This Three-Digit Number Get Between You and Your Dreams
Day 6: Do a Home Inventory
Creating a detailed list of everything you own is sounds like a daunting task. The good news: There are apps and other tools to make it fast and painless. And having an inventory is important in the event of an emergency like a natural disaster or a burglary.
Read more: Create a Home Inventory to Protect What's Yours
Day 7: KonMari Your Home
As decluttering guru Marie Kondo asks, "Does it spark joy?" If the answer for that book, sweater, or kitchen gadget is "no," well, perhaps selling it might make you happy? We'll share some of the easiest-to-unload goods and the best platforms on which to list them for sale.
Read more: KonMari Your Home and Ask, "Does This Spark Profit?"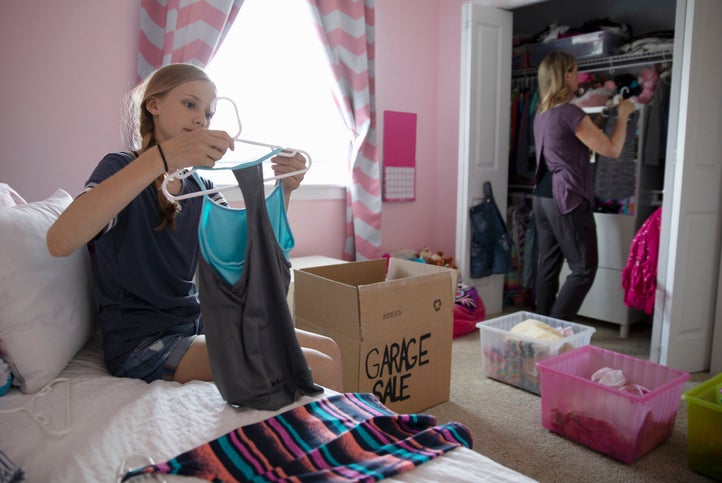 Day 8: Ask for Lower Rates
Call a credit card issuer, internet service provider or other company you do business with. Sometimes, just politely asking—for a better rate, a waived fee, and so on—can work wonders. As we pointed out above, 70 percent of credit cardholder who asked to have their annual fee waived or lowered were successful, according to a 2018 CreditCards.com survey. We're ready to offer up scripts and tips from negotiation experts, and shortcuts if you'd rather outsource that work.
Read more: 7 Easy Strategies to Successfully Negotiate Lower Bills—and Score Hundreds in Savings
Day 9: Review Account Statements
Taking a magnifying glass to recent paperwork from your bank, credit card, and investment accounts can tell you a lot about your money. You can find out how much you're paying (and overpaying) in fees, where your budget weak spots are, and whether you've fallen victim to fraud.
Read more: 5 Red Flags to Watch Out For on Your Financial Statements
Day 10: Maximize Work Benefits
Today's reading: Your employee handbook. Experts estimate big job benefits like paid vacation, health care, and matching funds for retirement are like getting an extra 30 percent in value on top of your paycheck. Spotting a few under-the-radar employee perks like exclusive cellphone service deals, gym discounts, or pre-tax commuter cash could net you even more.
Read more: Don't Miss This Often Overlooked Way to Boost Your Pay by As Much As 37%
Day 11: Pick a Better Credit Card
One in 5 consumers hasn't shopped for a credit card in the past five years, according to CreditCards.com—and 30 percent have never changed their preferred card. If you haven't compared credit card offers lately, you could be missing out on better terms and rewards.
Read more: Why It's Time to Pick a New Credit Card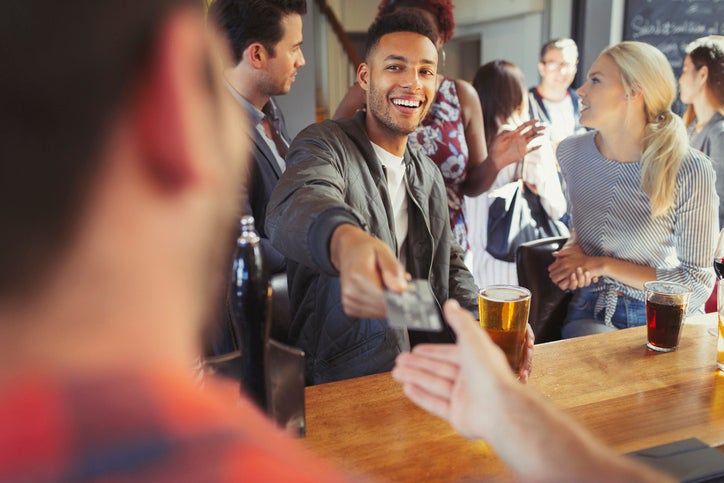 Day 12: Open a Better Savings Account
Put your money to work. The national average rate on a savings account is currently just 0.27 percent, according to DepositAccounts.com. Some high-yield savings and money market accounts have rates of 2 percent or better.
Read more: You Can Earn 9 Times More Interest Just by Making One Change to How You Save Money
Day 13: Rebalance Investments
Experts suggest checking in on your accounts no more than once a quarter. When you do look, examine your mix of stocks and bonds to make sure it's in line with your investment strategy. If market movements have shifted it out of whack, realigning it is easy and helpful.
Read more: In Just 15 Minutes, You Can Make Sure You're on Track to Meet Your Goals
Day 14: Safeguard Important Papers
Do you know exactly where to find your Social Security cards, home insurance policies, or the title to your car? Today's task is to make sure you can, by collecting physical copies to store in a secure location and creating a digital backup.
Read more: Disaster Can Strike Any Time—Here's How to Make Sure Your Most Crucial Documents Stay Safe
Day 15: Manage Old 401(k)s
As we recently pointed out, smart moves with an old 401(k) could boost your savings by a lot—meaning you could end up tens of thousands of dollars richer by the time you retire.
Read more: More Than 25 Million People Have 'Lost' a Retirement Account—Here's How to Keep Yours Safe
Day 16: Re-Shop Insurance
One in 3 consumers has never re-shopped their home or auto policy, according to a 2019 survey from Policygenius.com. That could be an expensive miss: Of those who did shop around, 42 percent reported switching because they found a better deal. You can kick off that hunt today with an online comparison, or by reaching out to an independent broker.
Read more: You Could Save Hundreds of Dollars This Year by Comparing Prices on 1 Expense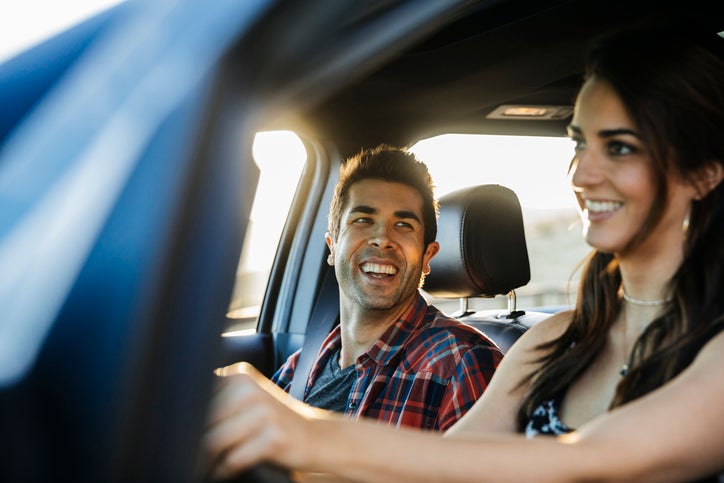 Day 17: Up Insurance Deductibles
Building on yesterday, it's time to kick the tires on your policies (new or old) to see if you can get a better deal. Strategies like bundling home and auto or raising your deductible could help, and there are other potential discounts, too.
Read more: Make 1 Call, Ask 2 Questions, and You Can Save Up to 30% on Insurance
Day 18: Plan to Ask For a Raise
Actually asking for a raise is your task for Day 26. Today, we'll help you start laying the groundwork for that negotiation.
Read more: Want a Raise? Do These 2 Easy Things to Give Yourself the Best Possible Chance
Day 19: Recognize "Time Traps"
Should you refuel at the gas station across town to save a few cents per gallon, even if you're driving well out of your way? Thinking about the value of your time as well as money could help you find strategies that make the best use of both.
Read more: Making This Mistake Can Cost You Time and Money Every Day—Here's How to Avoid It
Day 20: Brainstorm Side Hustles
Nearly 40 percent of Americans have at least one side hustle in addition to their 9 to 5 job, according to a 2018 Bankrate survey. They're raking in an average $686 per month from those gigs. We'll share resources to help you find a side hustle that works for your time and talents.
Read more: With the Right Side Hustle, You Could Earn an Extra $8,000 This Year—Here's How to Pick One
Day 21: Rest and Reflect
You're more than halfway through the 30-day challenge, so take this opportunity to pause and assess. Are there any missed tasks you need to catch up on? Do you have follow-up work, like paperwork to claim that mislaid money from Day 2? And hey, take a minute to congratulate yourself for showing up.
Read more: With Just Days Left in Our Easy Money Makeover, Make Sure You're on Track for Maximum Savings
Day 22: Adjust Cellphone Plans
The average monthly wireless service bill runs $38.66 per subscriber, according to data from the Tax Foundation. (Paying for your phone over time? That's extra.) Reassessing your carrier and plan, among other smart moves, can free up cash in your monthly budget.
Read more: Your Cellphone Bill Can Cost You Over $1,000 a Year—Here Are 5 Ways to Get It Under Control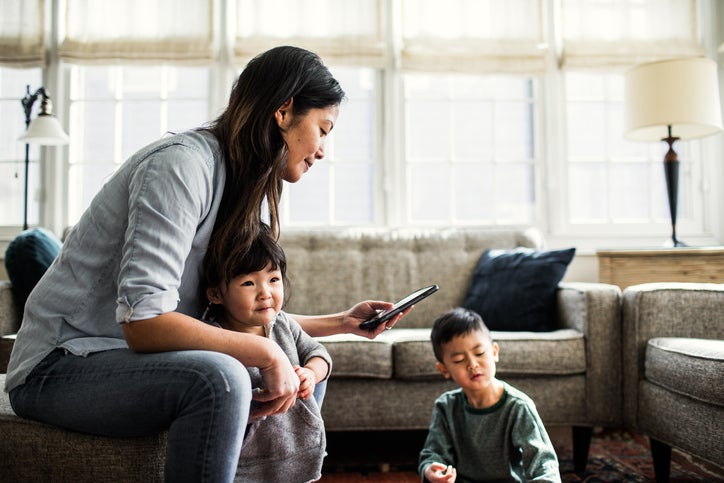 Day 23: Update Account Beneficiaries
Take a moment today to update the beneficiaries on assets like life insurance and retirement accounts. Those designations trump even what's written in your will, if you have one. If you don't want your ex to end up with your money if you something happens to you, make this a priority.
Read more: It Takes Just 3 Minutes to Update 'Perhaps the Most Important Document in All of Your Financial Planning'
Day 24: Find Better Rx Prices
Shopping around on prescription medications could have a valuable payoff. Recent research from PIRG found a one-month supply of brand-name insulin could run as little as $96 or as much as $445 at major pharmacies. And that's not the only strategy that could help you reduce your costs.
Read more: Prescription Medications Set You Back $1,200 Each Year, but Smart Shopping Can Cut That Bill by Up to 85%
Day 25: Automate
In a 2018 Aite Group report, 46 percent of consumers copped to paying a bill late because they didn't have such payment systems in place. Don't get caught in that trap. "Pay yourself first" is a key personal finance concept because it helps you stay on top of your savings and investments, as well as your bills.
Read more: Taking 5 Minutes to Set Up Autopay Can Save You Time and Money
Day 26: Ask for a Raise
Most workers can expect a 3 percent pay increase this year, according to HR Source. Can you do better? You've done the legwork on Day 18; now we'll help you get ready to talk to your boss.
Read more: Don't Ask For a Raise Without First Taking These 2 Steps
Day 27: Bank Your Spare Change
Last year, one "Wall Street Journal" editor, who has logged every coin he picked up since 1998, tallied his take at $971.05. That's extreme, but exchange kiosk brand Coinstar has put the average user's haul at $68 when they trade in spare change for gift cards.
Read more: The No-Sweat Way You Can Make $45 This Weekend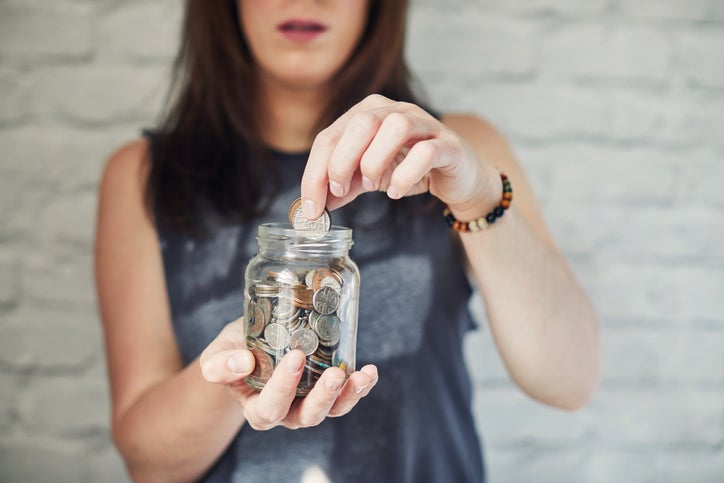 Day 28: Plan a Way Out of Debt
Should you start with your highest-rate debts first? Or the smallest balances? We'll help you strategize to come up with a plan that'll keep you motivated.
Read more: Making One Big Decision Can Help You Dig Out of Debt Faster
Day 29: Up Your 401(k) Rate
All the tasks you've tackled to date in this challenge may have helped you create space in your budget to feel more confident bumping up the contribution rate for your 401(k). Even 1 percent extra can make a big difference. Still not there? Make today's task one more for automation: Many plan providers will let you sign up to have that contribution jump with your next raise or another future date.
Read more: Making One Tiny Change Can Supercharge Your Retirement Savings
Day 30: Look Ahead—What Comes Next?
After a month of effort, now is a good time to check your progress. Revisit your numbers from Day 1 to see where you still need to make changes and celebrate where you've improved. Catch up on uncompleted tasks and think about what your next steps might be for a secure financial future.
Read more: How to Build on the Progress You Made in Our 30-Day Money Makeover
Get the Grow Newsletter
The best money advice you never got, delivered to your inbox biweekly.
The best money advice you never got, delivered to your inbox biweekly.
March 25, 2019
f 25, 2019