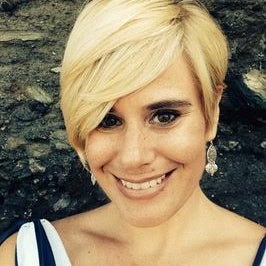 Shannah Compton Game is a CERTIFIED FINANCIAL PLANNER™ professional with an MBA that prides herself on always thinking outside of the box. She owns a boutique financial planning firm where she helps individual clients, and a media company, where she produces original personal finance content for the millennial demographic. She's also a Lecturer in Finance at California State University Northridge teaching personal finance.
She is host to the universally popular iTunes podcast, "Millennial Money," which has helped thousands of millennial listeners pay off well over $800,000 in student loan and credit card debt, launch businesses, build emergency funds, save hundreds of thousands of dollars, build stronger relationships around money.
Aside from her podcast, Shannah Compton Game is an accomplished financial writer, and her financial expertise has been highlighted in articles for Women's Health, MSN Money, Reuters, Bankrate.com, Refinery 29, Yahoo! Finance, and Co-Op Credit Union to name a few.
Articles from Shannah Compton Game